CoAsia Selected as Leading Education Company... Accelerating Large-Scale Projects
페이지 정보
#GlobalDesignEducationCentre
#GDEC
2021.12.15
본문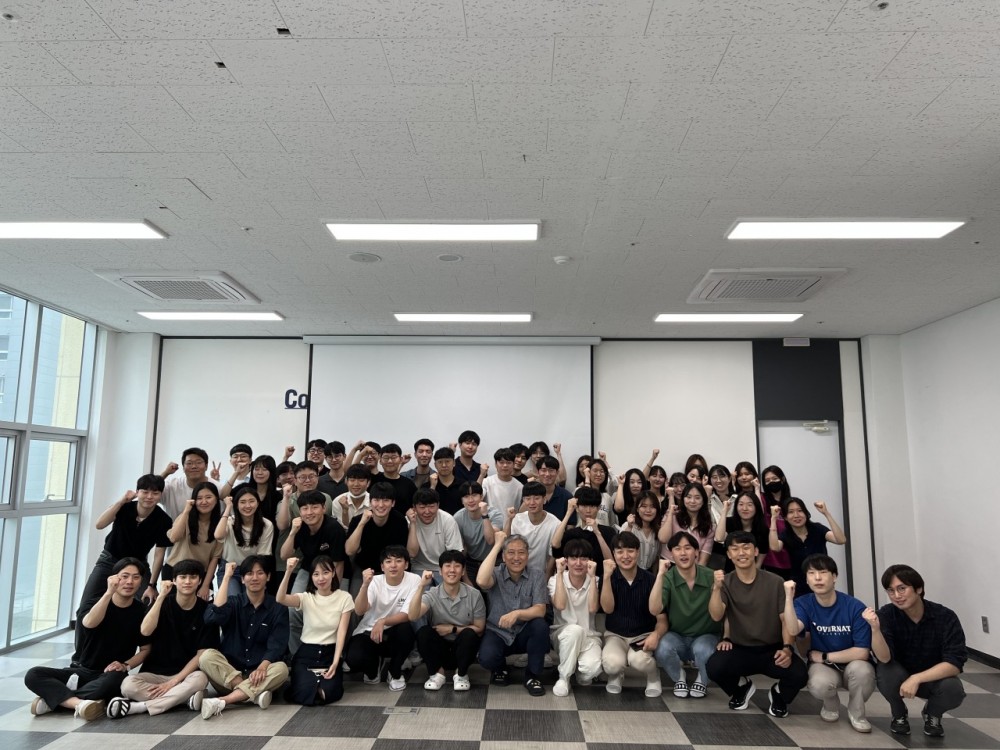 [Edaily Park Jung Soo Reporter] CoAsia SEMI, the system semiconductor division of CoAsia (045970), announced on the 3rd that it has been selected as an 'Outstanding Company in the 2021 Work Innovation Incentive System,' organized by the Ministry of Employment and Labor and the Labor-Management Development Foundation.
This selection process involved expert on-site evaluations and worker satisfaction surveys targeting small and medium-sized enterprises that voluntarily and consistently pursue work innovation. It is part of the Ministry of Employment and Labor's 'Work Innovation Incentive System,' aimed at creating a balanced employment environment between work and life.
CoAsia SEMI introduced various welfare benefits such as a △ flexible and resilient work system, △ self-approved annual leave, △ psychological counseling program 'HUG YOU,' △ campaign for on-time departure, and △ support for children's education funds, demonstrating efforts to ensure employees' work-life balance. Among the participating companies in the 'Work Innovation Incentive System,' it received an 'S grade,' acknowledging its improvement in labor conditions.
A CoAsia representative stated, "We are introducing various welfare benefits with the belief that enhancing employees' quality of life directly contributes to improved work efficiency and company growth." They further emphasized, "In the future, we will continue our efforts to implement diverse welfare programs within the CoAsia Group, aiming to achieve a balance between work and life."
In addition, the CoAsia System Semiconductor Division has entered into an agreement with the Korea Industrial Training Corporation for the 'Dual System Training Center.' The 'Dual System Training' is an adaptation of the work-based learning approach, which has been globally spreading in countries like Germany and Switzerland, tailored to the realities of Korea. After hiring young individuals, companies systematically design training courses based on the National Competency Standards (NCS), encompassing theoretical (Off-JT) and practical (OJT) training components. This allows companies to cultivate customized talents, while workers can simultaneously engage in work and learning.
The upcoming training at the Dual System Training Center will be conducted by CoAsia's Global Design Education Centre (GDEC). The curriculum covers various topics, including △ SoC design solutions, △ ASIC flow, and △ Samsung Electronics foundry DM, along with fundamental system semiconductor education.
A CoAsia representative stated, "We operate a distinctive organizational system within the CoAsia Group to execute large-scale projects for global clients. Through high-quality education, we are dedicated to nurturing specialized talents and fulfilling our role as a top-notch collaborator for Samsung Electronics' foundry."
Meanwhile, the CoAsia System Semiconductor Division has been continuously hiring, recruiting approximately 70 new employees in just November alone. They have plans to further expand their workforce, aiming to increase their in-house junior talent to a scale of 600 individuals by the year 2023. This expansion strategy was announced during the Semiconductor Exhibition (SEDEX 2021) held at COEX in Seoul last October. In response to the significant rise in demand for customized core chips, such as vehicle semiconductors, from global customers, the division is concentrating on enhancing its capacities, focusing on strengthening both the division's and the group's capabilities.