CoAsia to Participate in the Largest System Semiconductor Conference 'DAC 2021' in the United States
페이지 정보
#DAC2021
#DesignAutomationConference
2021.12.15
본문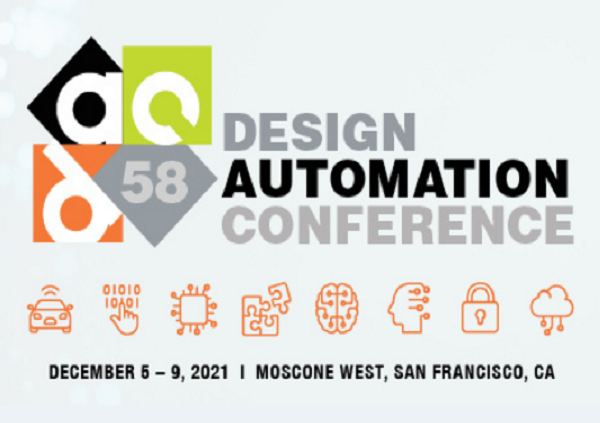 CoAsia, a specialized system semiconductor design solutions company, announced on the 13th that its U.S. subsidiary, CoA Silicon, participated in the "DAC (Design Automation Conference) 2021," the world's largest conference for system semiconductor design solutions, according to Financial News.
DAC 2021, held from the 5th to the 9th of July in San Francisco, United States, is the premier event in the field of system semiconductor design. This year, the event featured participation from global companies such as Samsung Electronics' Device Solutions America (DSA), Google, NVIDIA, Amazon (AWS), Microsoft, as well as major semiconductor design automation (EDA) companies including Cadence, Synopsys, and Siemens. They had the opportunity to explore in-depth technology trends and networking opportunities, with topics ranging from artificial intelligence (AI), machine learning (ML), to automotive semiconductors (Automotive AP).
CoAsia, as an official Design Solution Partner (DSP) for Samsung Electronics Foundry, was the only domestic participant from Korea at DAC 2021. Through the event, CoAsia showcased its capabilities in custom System-on-Chip (SoC) design for automotive applications and its turnkey solution services. The company aimed to strengthen partnerships and explore opportunities for technical collaboration with global companies.
A company representative stated, "Participating in DAC 2021, alongside Samsung Electronics' Device Solutions America and others, was a significant opportunity to establish various partnerships with global customers."
In addition, they emphasized that their management strategy is aligned with Samsung Foundry's increased investment in the United States, stating, "We will enhance CoA Silicon's activities in the United States and strengthen collaboration with global system semiconductor companies to generate significant achievements."

Meanwhile, CoAsia's system semiconductor business division achieved cumulative sales of 12.2 billion KRW in the third quarter, experiencing over 164% growth compared to the previous year.
CoAsia stated, "With ongoing expectations for various contract awards, we anticipate substantial growth and improved profitability in the system semiconductor business division from next year onwards."
kmk@fnnews.com