"Coasia Dreams of Becoming Samsung's GUC, the Top Semiconductor Design Company"
본문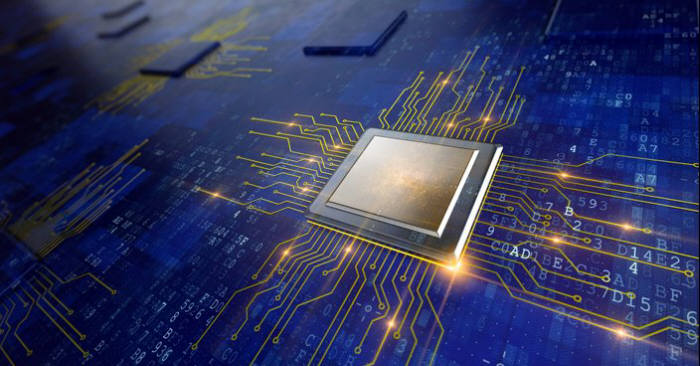 ● Samsung selected as ARM design partner... Leaping into a global IT company
The CoAsia (045970) Group traces its origins back to CoAsia Electronics, founded by Chairman Hee-Jun Lee in Taiwan in 1997.
At that time, Chairman Lee, who was a former local representative of Samsung Electronics in Taiwan, established the company based on semiconductor distribution and Application-Specific Integrated Circuit (ASIC) design business.
Subsequently, through the acquisition of domestic KOSDAQ-listed company BSI Holdings, the CoAsia Group took its current form.
Utilizing the semiconductor design experience and customer network accumulated since CoAsia Electronics, they ventured into the foundry business as a new venture.
In April, they were selected as a Design Solution Partner (DSP) under Samsung's SAFE (Samsung Advanced Foundry Ecosystem) program, showing concrete achievements.
In June, they were chosen as the highest-tier Accredited Design Partner (AADP) of ARM, the world's largest semiconductor design company.
With these developments, CoAsia is leaping into a global IT company engaging in businesses such as foundry operations, audio components (microphone and speaker modules), LEDs (light-emitting diodes), and camera modules (for smartphones).
● Chairman Hee-Jun Lee becomes the largest shareholder - Strengthening responsible management
Last October, Chairman Hee-Jun Lee became the largest shareholder by acquiring 5.11 million shares, representing a 19.56% stake, during the dissolution of the K-Fundstone Association.
Throughout the challenging process of resolving conflicts and establishing the current structure since the shareholder dispute with the second-largest shareholder in 2018, Chairman Lee's transition to the majority shareholder position has effectively addressed shareholders' concerns. Through responsible management, it is expected to further accelerate the growth of the foundry business.
● Attention on Growing Subsidiaries with Potential
As of the first half of this year, the consolidated subsidiary companies include BSI, ITZWELL, CoAsia CM VINA, among others.
BSI is a company that develops and manufactures audio components (MIC, SPK modules) and is a wholly-owned subsidiary of CoAsia.
The company has been recording stable performance, in line with the growth of the wireless earphone market. Additionally, BSI's technical capabilities have been recognized through supplying components for Samsung's wireless earphone series, the "Galaxy Buds." They also have major customers such as Samsung Electronics, LG Electronics, and VinSmart in the smartphone industry.
ITZWELL is a specialized LED company and an official member of the global automotive smart LED alliance called "ISELED."
They recently developed an environmentally-friendly "Smart RGB LED" for dedicated use in eco-friendly vehicles. Based on this technology, they are actively pursuing supply opportunities with domestic and international automotive companies. They anticipate significant growth with the future proliferation of eco-friendly vehicles such as electric and hydrogen-powered cars.
CoAsia CM VINA focuses on smartphone camera modules. As a primary vendor for Samsung Electronics, they previously focused on producing low-resolution camera modules. However, through continuous research and development, they have expanded their production line to include high-resolution modules, such as 5M, 8M, 13M, 16M, 24M, 32M, and 40M for front-facing cameras, and 5M, 8M, and 13M for rear cameras.
With the ongoing trend of high-resolution and advanced functionalities in smartphone camera modules, the demand for camera modules is expected to increase.
● Performance Focused on Next Year rather than this year
According to the consolidated financial statements of CoAsia for the previous year, they recorded a revenue of KRW 438.9 billion and an operating profit of KRW 20.5 billion.
However, looking at the figures for the second quarter, they recorded a consolidated revenue of KRW 118.5 billion and an operating loss of KRW 2.5 billion. Despite the adverse conditions caused by the pandemic, the company evaluates that the positive performance of BSI and ITZWELL helped defend the overall results.
BSI led the performance with TWS (True Wireless Stereo) earphones, while ITZWELL drove the performance with LEDs for automotive and home appliances.
They anticipate an improvement in performance as smartphone demand normalizes in the second half of the year.
In particular, the implementation of multi-camera systems and the release of new products, in line with customers' strategies to expand their presence in the global smartphone market, are expected to contribute to performance growth.
A company representative stated that although the impact of the pandemic is significant and unavoidable, they have several factors that can lead to improved performance next year. They expressed optimism about the anticipated improvement.
● Recognition of Samsung DSP Selection and Technical Expertise
SAFE is a system that supports design, verification, and utilization of Samsung's intellectual property, allowing Samsung foundry partners and customers to design their products.
The selection as a DSP partner is evidence of CoAsia's technical capabilities. The main reason for being eligible for DSP registration is the acquisition of CoAsia Nexell (formerly Nexell) last year.
Established in 2009, CoAsia Nexell has been involved in the development of System-on-Chip (SoC), Application Processors (AP), Graphics Processing Units (GPU), Neural Processing Units (NPU), and more. They even have a reference design for Samsung's AP, Exynos.
Currently, there are a total of 12 registered DSP companies, including 6 domestic and 6 international firms. However, CoAsia stands out as the only domestic company capable of providing turnkey solutions beyond the scope of general design houses, including contract projects, expanded semiconductor packaging, and testing.
With the dedicated DSP status from Samsung Foundry, they plan to actively pursue orders from global top-tier customers.
● ARM Design Partner Selection for Global Business and Orders
Being selected as a "Turnkey SoC Design Partner," the highest tier of ARM's official design partner program (AADP), with ARM being the world's largest semiconductor design company, enables direct relationships with ARM's global customers.
This selection was based on factors such as possessing excellent human resources, SoC development capabilities, financial stability, and the ability to provide comprehensive turnkey solutions. Through this selection, they aim to strengthen the collaboration with ARM and utilize ARM's development support program (Flexible Access) to support various designs for domestic and international companies.